If you're a travel enthusiast and an experienced salesman with a passionate desire to share your knowledge with other people and help them to make different arrangements for trips, such as tickets or hotel reservations – then starting a travel agency from home is the right choice for you!
But before jumping in it, let's try to know more about creating your own travel agency: what information you need to inquire, what steps you need to take, and what you might expect from all this process as a result.
Becoming a Travel Agent
The most interesting question for those who want to try them out in travel agency jobs is how do travel agents get paid. Each travel agent earns a combination of three sources of income: salary, commissions, and one-time fees.
Salary for international travel jobs depends on such different factors as their experience, location, etc. Nevertheless, the usual salary starts at $30.000-40.000 per year. They are typically offered to experienced candidates who have been dealing with travel sales for 2-3 years, at least.
The second source of income for remote travel agent jobs is commission. Suppliers pay a percentage of the gross booking for bringing them a sale from the travel agencies' part. The commissions vary by suppliers and your agency's sales volume. But even so, the travel industry standard starts at 10% of the commissionable rate and is able to go 40% for various products.
And the last source of income is honestly deserved one-time-fee. As a travel consultant provides his customers with a lot of value, including saving time and money, headaches during their road trip, it's important to compensate him for the amazing service. For example, many agencies provide a ticketing fee of $25-30.
One more additional source of income that is worth to be mentioned is discounted travel. These 'Industry Rates' are often offered to accredited travel experts. They are invited on all-expenses-paid trips in order to have travel professionals experience the products. Also, suppliers will provide the best living conditions and the most interesting and useful activities.
Learning the Product and Finding a Niche
First of all, you need to select your type of business. There are a lot of options here: you can refer customers to bigger companies and earn a referral fee for your service; you can focus only on booking flights and hotels or specialize in selling travel packages.
Consider that you also have an opportunity to offer special deals or services or repeat the existing business in a certain geographical area where such offers aren't available or don't exist at all. But before doing it, make sure there are no travel agencies near yours that have similar deals and offers.
Nowadays, people are looking for individualized customer service, and most often, they prefer special niche vacations that defer from traditional travel destinations. Learn different types of niche markets and choose the most appropriate one for your travel agency.
You need to remember that it's essential to select it carefully, as travel agents must be experts on the chosen areas, as clients want to be sure they deal with a professional representative.
Developing a Business Plan
First of all, your business plan needs to include all the necessary details, such as startup costs, ways of finding customers, and methods to keep your business running until you start getting a significant profit.
Creating a business plan will also help you find the appropriate ways of getting financial backing for your agency and secure funding from potential sponsors. So, it should include additional details that describe your plans and projected financial information. Consider to state the personal licenses, skills, and degrees – everything you'd put in a resume. It will show your potential lender that you're able to assume full responsibility.
Steps to Take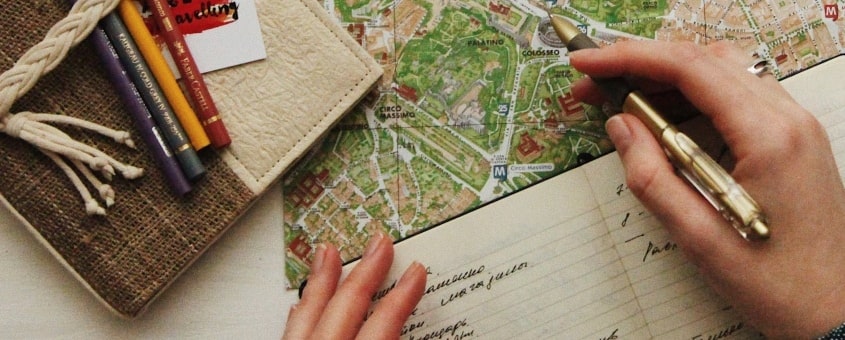 1

Register for Taxes

Each new business needs to be registered with the state or federal governments. So, the first step is definitely about forming your own Limited Liability Corporation (LLC).
2

Open Business Bank Accounts

You need to have at least two accounts. The first account will be designed for handling business expenses and receiving the income. The second one will be a place to hold all your customer booking funds.
Tip: don't combine your personal savings and checking accounts with your business ones for tax and legal reasons.
3

Carry Insurance

General liability insurance and E&O (errors and omissions) insurance are highly recommended for many industries, especially for travel agencies.
4

Set Up Business Accounting

It's necessary to take into consideration all your financial obligations, such as insurance premiums, applicable taxes, etc. Afterward, you'll need to consider your potential income and account for emergency expenses.
5

Obtain Necessary Permits and Licenses

It's required to obtain a travel agency license depending on your location. Bear in mind that licensing requirements vary from state to state, so it's better to find out what regulations exist in your state of residence. Also, it's important to check your state and local laws in order to be sure you comply with all the laws related to home-based businesses.
6

Accredit Your Business

After forming, insuring, and licensing your business, the next step is to accredit it by one of the major accreditation authorities, such as IATAN or ARC. Consider the fact that you'll have to possess a minimum volume of sales under your agency's legal name before becoming accredited.
7

Establish Your Web Presence

Creating your own website is substantive for the successful handling at-home travel agency, as most of your business will be conducted online. Also, it will assure your potential customers in your professionalism and help interested clients to discover it easily.
What Are the Costs and Ongoing Expenses?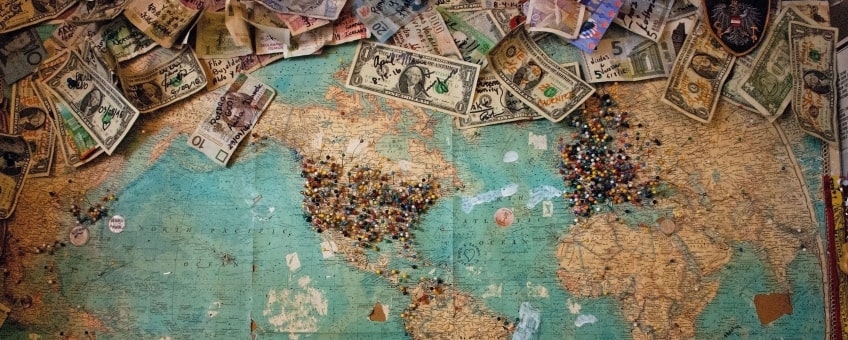 When starting your own travel agency from scratch, it's essential to have full control of your funds. The typical expenses you may face are:
$

Business Formation

To create your own Limited Liability Corporation (LLC) and register with the local and federal authorities, you'll need to pay approximately $250.
$

Insurance

For holding both E&O insurance and general liability insurance, you'll be obliged to invest approximately $2500 annually.
$

Licensing

The cost of a related license for travel agencies varies from state to state. So, before getting the final cost of the license, it's necessary to do some research. Meanwhile, the cost of a travel agency in Delaware state is about $250 per year.
$

Accreditation

Such major accreditation authorities as IATAN and ARC have different annual fees. For example, IATAN's accreditation fee is about $195 per year, and in its turn, ARC's accreditation fee is approximately estimated at $220 per year.

Summarizing these costs, to legally operate your travel agency, you might expect to invest about $3.200 annually.
Bottom Line
At first, glance, creating a travel agency at home seems to be a complicated and long process. Of course, such a business comes with a special set of challenges. But they can be easily overcome if you're ready to face them and if you're sure that it's the right move for you at the moment.
But aside from these challenges, you are able to receive a lot of interesting and beneficial perks, such as discounted or free travel opportunities, plenty of appreciation and adequate compensation for your service, and the most irreplaceable thing – gaining an unforgettable experience and a pack of useful skills and knowledge that will come in handy in the future.