The Maldives is well known for being a honeymoon luxury destination and an island paradise. The blue of the ocean, palm trees, and endless cocktail trays give you a sense of complete happiness, all the more, during these unsettling times.
For this reason, we decided to leave our worries behind in the big city and fly to the white sands. After meticulous research, we chose Cocoon Maldives resort for our dream vacation, and looking back:It was the best choice we could make!
Words cannot describe how wonderful of a time we had there, but they could at least try to motivate everybody else to have the same once in a lifetime experience as we did. Without further ado, this is the blueprint of our recent holiday!
How to Get to Cocoon Maldives?
There are several ways to get from the U.S. to Cocoon Maldives, and one of them is taking an award flight to Male and then another plane, a commercial one, to the island.
1st Flight: U.S. to Male

To get to the resort, we had to get to Male, Maldives' capital. Finding flights from the U.S. to Male sounded way more challenging at first. Many companies provide award booking services. However, a bit of research is still needed, as some of the flights might not be reliable or have incredibly long layovers, which are not great for traveling during a pandemic.
We were glad to find out that there were flights available from many major cities, such as:
NY,
Atlanta,
Houston,
Miami,
Boston,
Los Angeles,
Dallas,
Washington D.C.,
Philadelphia,
and Chicago.
Airlines
The two major airlines that provide most of the flights are usually Qatar Airways and Emirates, and they both are partnering with American Airlines AAdvantage program. Qatar Airways flies from U.S. cities to Male with a layover in Doha, the capital of Qatar. Some flights have extra layovers in Sri Lanka as well.
The Male (MLE) airport falls into the Indian Subcontinent region of the AAdvantage partner award chart, with the following one way rates:
Economy class: 40k miles
Business class: 70K miles
First class: 115k miles
Another company that has regular flights to Male is Emirates. They usually fly to 12 U.S. cities with a stopover in Dubai. The airline either is partner of American Airline's AAdvantage and Alaska's Mileage Plan programs.
The Alaska Mileage Plan award chart presents Maldives as India and South Asia region with the following mileage rates for the Emirates:
Economy: 42.5k miles
Business: 82.5K miles
First class: 150k miles
Emirates also offers the possibility to book a package for it, with pre-arranged visas, transfers, and hotels.
Other big companies that fly to Male from the U.S. are Air France, Cathay Pacific, China Eastern, Etihad, Singapore Airlines, and Turkish Airlines.
Tip!Keep in mind that, before booking award ticket, you should very carefully search award availability and study how many stopovers you will have, as well as stopover rules, whether you have to book two separate tickets or a package and other offers they can provide.
The total duration of the flight, no stopovers included, is around 20 hours, and during all that time, you have to wear masks due to the current situation. Even though planes do provide sitting according to social distancing rules, it was quite uncomfortable to wear protective gear at all times, starting with our journey from home.
2nd Flight: Male to Cocoon Maldives

Having arrived in Male, to get to the ultimate destination – Cocoon Maldives – you have to take a seaplane, which is currently the only option. You should send the resort your details at least a week before your planned arrival, so they will help arrange the transfer. The flight is only about 30 minutes long.
However, it is worth being prepared because the plane is relatively small, so it cannot keep the social distance.
To Remember!Keep in mind as well that, as a regulation of the Maldives, the seaplanes can only fly during daylight hours. So, If you arrive in Male during the night, the next transfer flight you can catch will only be in the morning.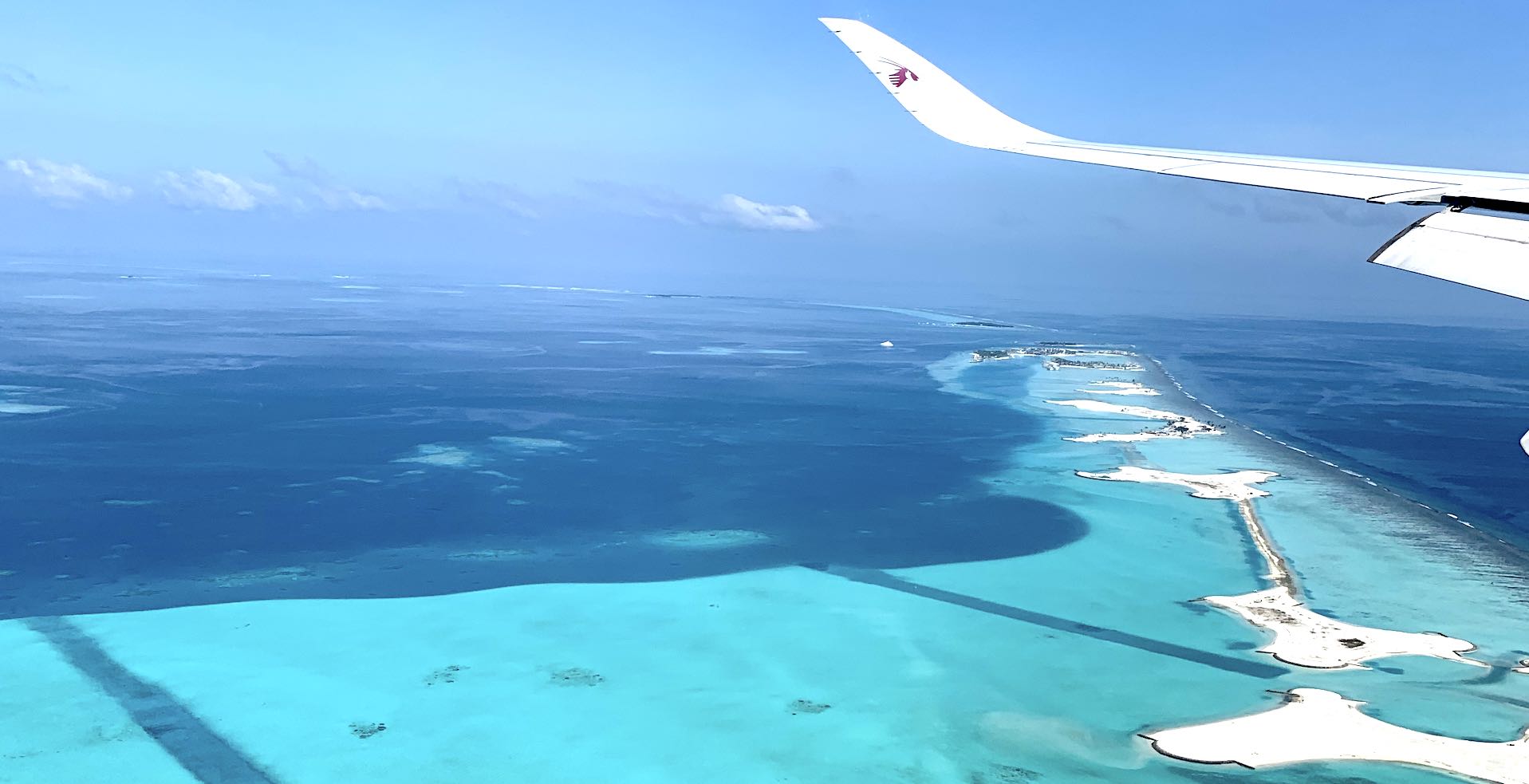 Putting aside the organizational information, as soon as we boarded on the little seaplane, a magical view opened in front of us. We knew we were about to experience the vacation of our lives.
Why Choose Cocoon Maldives for Your Stay?
It is very challenging to find a worthy place to stay during a pandemic. Even further, it is very challenging to find one at all, but cocoon Maldives is one of the few resorts that kept its doors open for guests. The service quality remained just as excellent as before.
Important! Moreover, now they have added additional protection measures to make everyone's stay as safe as possible. We were pleasantly surprised to find out that our room has been empty for 24 hours before our arrival, and they sanitize all linens at high temperatures as a precaution against infections. This measure applies to every room in the resort.
Upon our arrival, we completed the contactless check-in, and the staff disinfected the luggage before taking it to our room. There are hand sanitizers all over the place: reception, restaurants, hallways, and the site is cleaned continuously with anti-bacterial products.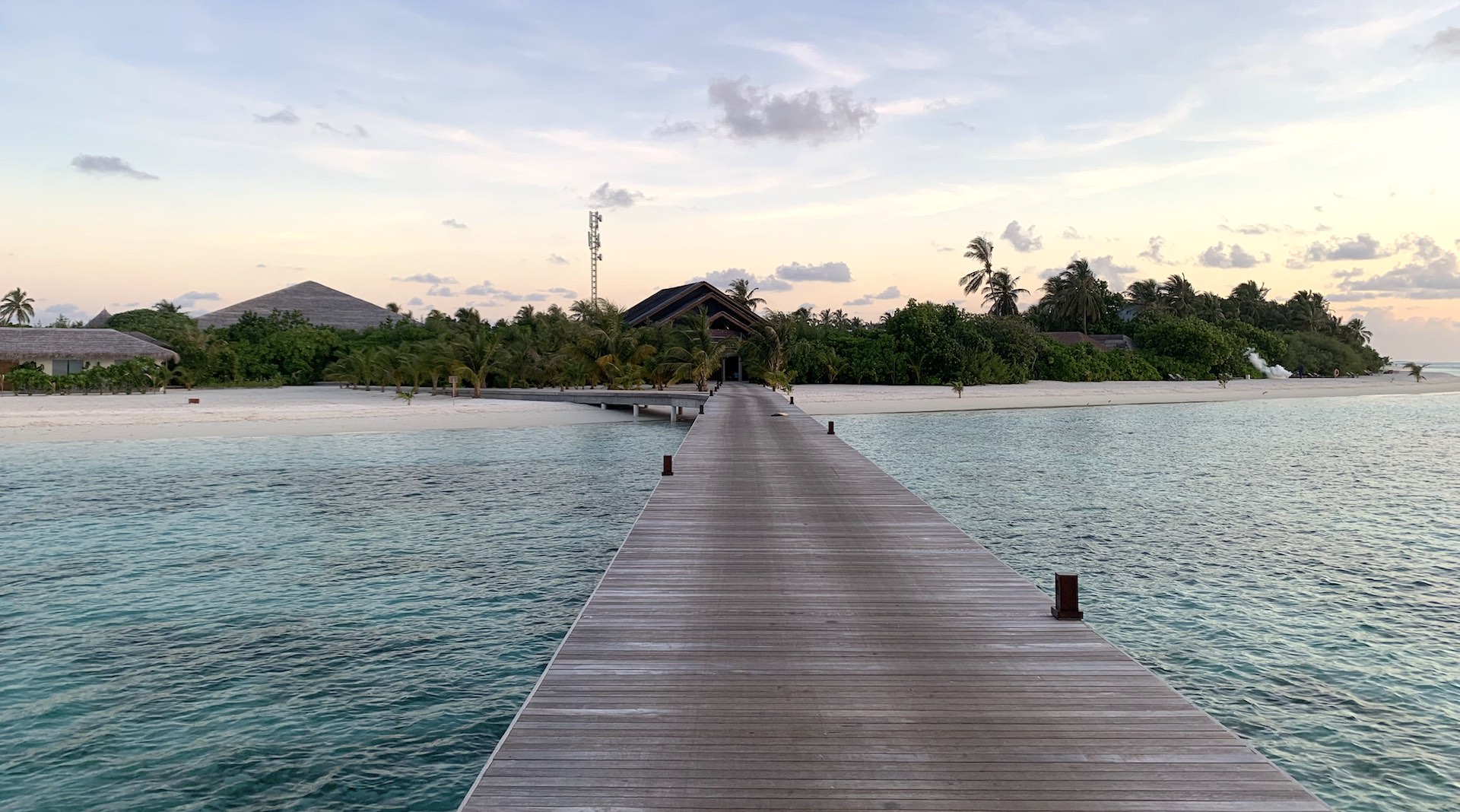 The staff always wear masks and other protective gear as well. What was very pleasant is that the precaution measures were acted upon very discreetly without us noticing the process most of the time. Knowing that the place is safe gave us a rare feel of security during these stressful times.
Another massive benefit of a stay at the Cocoon Maldives during the pandemic was a small number of guests. Besides the staff, around 30 people on the whole island let us genuinely feel like we have a piece of paradise exclusively for ourselves. There were limitless possibilities to choose from tables at the restaurant, no long lists for any activities, and the empty beach was perfect for personal photo-shootings.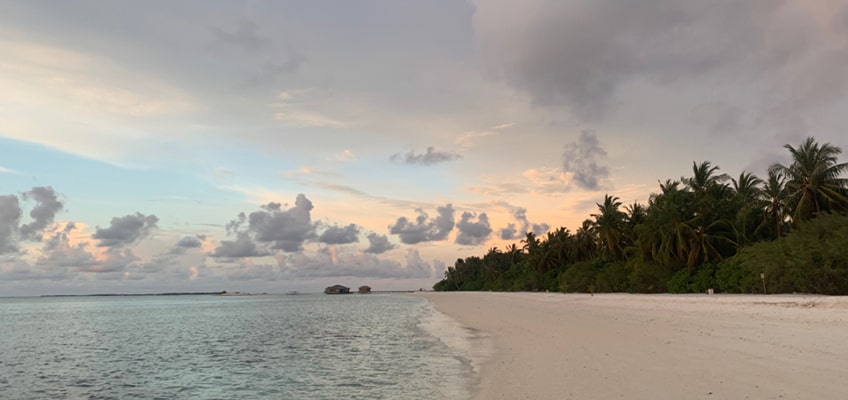 Now, more than ever, it is the best time to book a stay at the resort, as you will get not only the usual top treatment but a tranquil and intimate atmosphere together with it. Naturally, by the end of the stay, our high-stress levels were entirely changed into calmness and gratification.
What Can Make Your Stay Fabulous?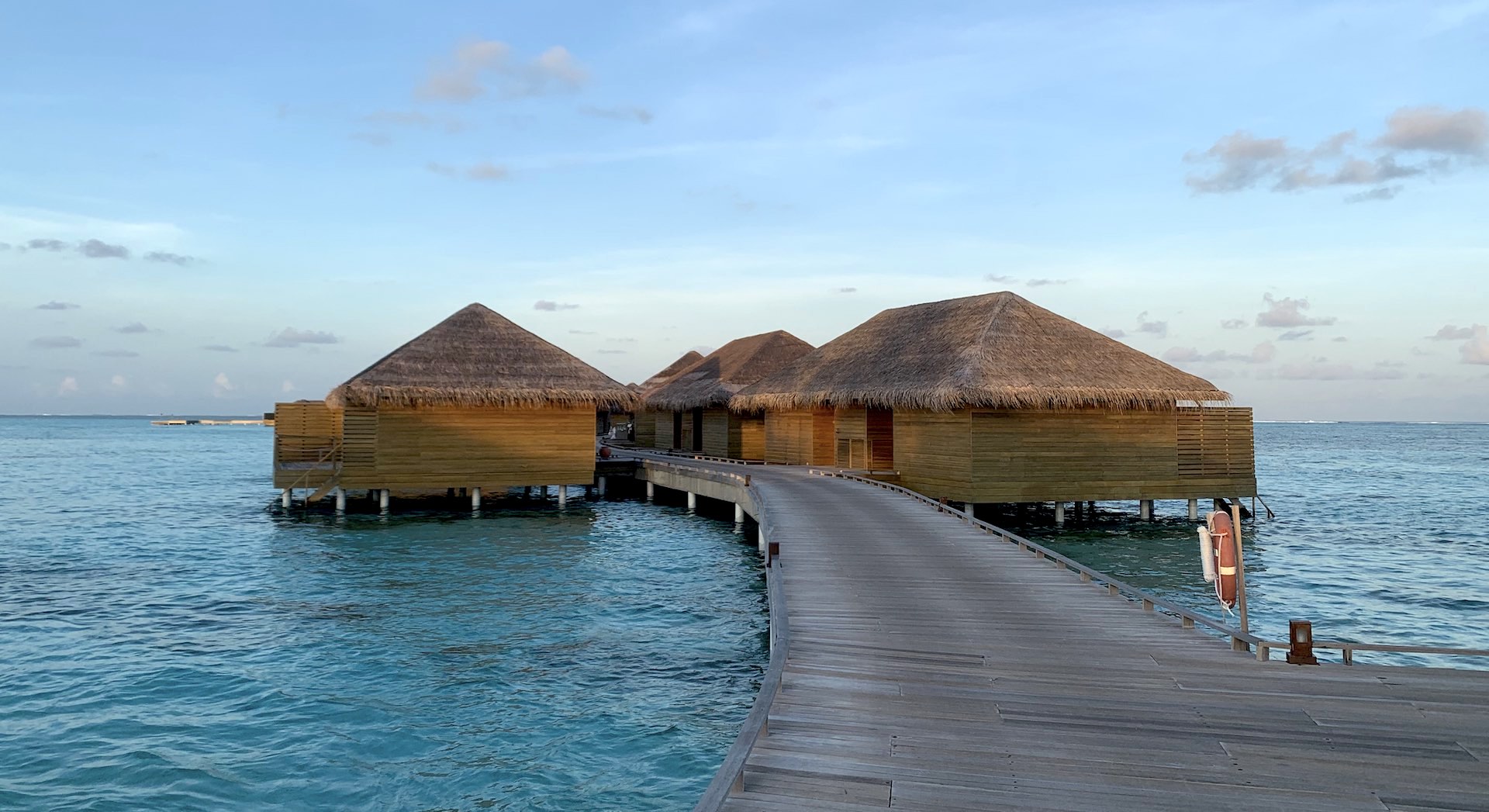 What you can see in pictures is the extraordinary natural beauty, combined with modern required comfort. The photos, indeed, did not lie at all. However, there is one more thing that photographs cannot show: the staff's hospitality. Since the start of our vacation, they were beyond helpful and polite.
They started by showing us to our villa and giving a short tour of the rooms. Afterward, they gave us a list of different entertainment options, an explanation of the island map, and suggestions of how we could spend our time, which we gladly used. Members of each staff department were available day and night to help us out in any way.
Excellent Staff and Service at Cocoon Maldives
As if everything wasn't already dreamy, not only the staff included themselves fully into making our stay pleasant, but the manager himself handled a lot of our adaptation to the resort. Ahmed Nashid – the Main Food and Beverage Specialist – helped us organize our stay very quickly by telling us about the resort and the whole island. He was beyond receptive and kind during our visit, which truly exceeded our expectations about management, as we have never seen such qualified implications before.
We still can't thank him enough for organizing a wonderful romantic dinner on the beach, the type you can only see in movies. He presented himself as a true professional in his field of work, and we could only recommend that more people feel themselves the care he provided for us. Before your arrival, you can contact him on WhatsApp or Viber at +960 720-3468 or via e-mail fnbm@cocoonmaldives.com. He will gladly give you all the necessary information about any beach setups and special or VIP requests.
Final Words
Overall, no book, picture, or video can fully describe the experiences we have lived in Cocoon Maldives. Everyone, at least one time in their lives, should feel it on their own. As for us, this holiday will only be one of the many more we will spend at the marvelous resort!