How it works
The primary purpose of AwardBird is to help everyone use their points and miles to their advantage as much as possible. It exists to help people get the best reward flights (flights for points and miles) in a simple and easy way. You can use this website to fly wherever you want using the points you have accumulated. All you have to do is select the ticket you want and we will find it for you. Our team of experts can help you get the very best deal on the flights you need so you don't waste any money or points.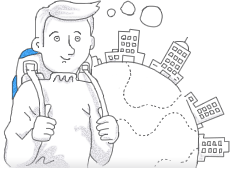 Visit awardbird.com
Enter destination, travel dates, and select rewards points and miles you'd like to use.
Select desired flight for each destination of your trip and click "Next" button.
At this stage selecting the flight will allow you to simply estimate the cost of the trip.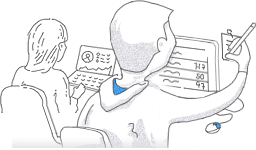 Add your contact information, make the prepayment and create your booking page on the "Book Now" page.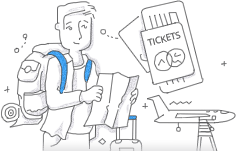 Our Experts will add the best flight deals to your booking page, so you can choose most convenient tickets and proceed with the booking process.
Results and Booking
Once our Experts finish their mission, they will add the best booking strategies, flight deals, and options into your booking page. Also, in the next 24 hours, they will also come up with advice related to your trip and suggest you other interesting options. Our Experts will start the booking process as soon as you have selected the most suitable ticket, you are fully satisfied with the choice and you pay the rest of our fee. In addition to the search service, AwardBird also provides booking services. And it is free! Yes, you heard us right - it is 100% free.
Economy Class Tickets:
$39 for the 1-st passenger and
$19 for each additional
Business/First Class Tickets:
$69 for the 1-st passenger and
$39 for each additional
One Way Tickets:
just half the price shown above
Booking award flights with AwardBird.com
One of the best things about our website is that just about anyone can taking advantage of the service we offer. You will notice on the "Book Now" page that you can choose from a huge list of different airline and transferable rewards programs. This means that no matter what program you are a member of, you can take advantage of the tremendous benefits our service offers.
Have a great trip!